Leconfield Lectures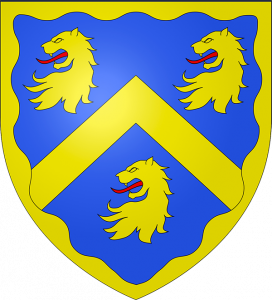 Image provided by Wikipedia
The Leconfield Lecture is named after the first Chairman of the British-Italian Society. Hugh Wyndham, who was Chairman for 12 years in the 1940s and 1950s, became Lord Leconfield in 1952. After Lord Leconfield's death in 1963, Sir Ashley Clarke, then chairman of the Society, inaugurated this series of annual lectures in his honour. Ever since, the Leconfield Lecture has been the main event in the Society's annual calendar, and has always been given by a speaker of particular distinction.
2018
Edgar Degas and Italy
2017
The Two Eyes of Europe: Byzantium and Italy
2016
The Beginnings of Global Opera
2015
The Ceramic Museum of Casteldilago
2014
Becoming a Musician in Renaissance Italy - or Not...
2012
Travelling Texts, Eastern Approaches: Italian Fabulists and the 1001 Nights
2010
Caravaggio: A Life Sacred and Profane
2009
Hadrian, the Eternal Emperor
2008
Women in Power: Caterina and Maria De Medici and the Artemisia Tapestries
2007
The Giuseppe Garibaldi Bicentenary
2005
Mazzini: Prophet of the Nation
2004
Melo and Drama: The Films of Luchino Visconti and the Music of Nino Rota
2002
Justice Italian Style