The pandemic made possible what was unthinkable. Two Italian Governments, Conte II and Draghi, succeeded each other in writing and implementing the National Recovery and Resilience Plan, an extraordinary program of investments and reforms. The Draghi Government included in it a number of fundamental reforms (PA, justice, competition) as binding objectives of the Plan, which therefore represents a structural change in the way the Italian PA functions. As such, the NRRP has the potential to revive spending on ordinary investments in a Country that historically does not know how to spend more than a small portion of development and cohesion funds.
But while the two Governments devoted themselves to long-term planning for investment and reforms, they had to manage emergency economic policies, first for the pandemic and then for the gas price crisis. And it is so that in the years between 2020 and 2022, the Italian political debate experienced a paradox: long-term investments were announced with the NRRP, but structural reforms were shelved, due to a political legacy that put them back on the shelf during Conte II and due to cross-party vetoes with the Draghi Government.
As a result, major reforms remained on the back burner. Today, however, missed reforms and the temptation of current Government spending may put the NRRP at risk. The current Government must therefore focus on the legacy of the Plan rather than questioning its assumptions. The risk is not only to lose funding, but most of all Italy's credibility in Europe.
Marco Leonardi is visiting professor at LSE and full professor of Economics at the Università degli Studi of Milan. His interests are in labour and education economics. He was economic adviser to the Prime Minister's Office in the Renzi and Gentiloni Governments; then adviser to Economy Minister Gualtieri and head of the Economic Policy Planning and Coordination Department in the Draghi Government. With Egea he published "Le riforme dimezzate" (2018) and "Partita Doppia" (2023).
A drinks reception will follow the talk
***
DISCLAIMER: By participating in a BIS webinar or live event you automatically agree to authorise recording of audio and visual content during the event and consent to subsequent use of the recording in the public domain. This recording may include questions, comments and poll responses provided by you during the event in addition to your name, voice, image or likeness. This recording will be made available after the conclusion of the live event as part of the BIS webinar archives, and will remain available indefinitely. If you do not wish to consent to the recording, please do not join the event or contact us to discuss your concerns.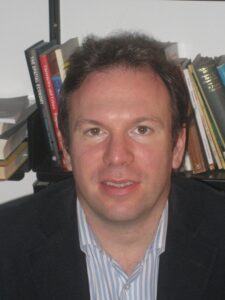 Prof. Marco Leonardi