Prof Luigi Ballerini will present the activity of "Lorenzo Da Ponte Library", a non-profit publishing venue based in New York, whose role is to create an organic collection of Italian texts either unavailable in English or available in inadequate translations. Authors are chosen from among those  who have made significant literary, philosophical, juridical, and historical contributions and have intensified significantly, the dialogue between Anglo-American and Italian cultures. Titles include: John Florio's A Worlde of Wordes (the "second"  English-Italian Dictionary, 1598), Giordano Bruno's The Ash Wednesday Supper and Heroic Frenzies, Pellegrino Artusi's Science in the Kitchen, and Cesare Beccaria's On Crime and Punishment.
Luigi Ballerini is an Italian essayst, poet, and professor emeritus of modern and contemporary Italian Literature. He has taught at New York University, the University of California (Los Angeles), and Yale University. A volume of his collected poems was published by Mondadori in 2016. He has translated into Italian books by several American authors (including Gertrude Stein, Herman Melville, Henry James, James Baldwin) and edited a number of anthologies of American and Italian Poetry. His research in the field of historical Gastronomy have resulted in the first critical edition of Maestro Martino's Libro de Arte Coquinaria (Book of the Culinary Art) and the first complete English edition of Pellegrino Artusi's Science in the Kitchen and the Art of Eating Well. In May 2022 he was presented with  the Elio Pagliarani Award for Lifetime Achievement in poetry. Today he divides his life between New York and Milano.
A DRINKS RECEPTION WILL FOLLOW THE TALK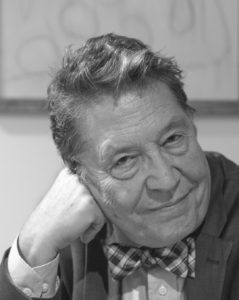 Photo credit: Prof. Luigi Ballerini by Charles H Traub
Main photo: Lorenzo Da Ponte. Source:Wikipedia
DISCLAIMER: By participating in a BIS webinar or live event you automatically agree to authorise recording of audio and visual content during the event and consent to subsequent use of the recording in the public domain. This recording may include questions, comments and poll responses provided by you during the event in addition to your name, voice, image or likeness. This recording will be made available after the conclusion of the live event as part of the BIS webinar archives, and will remain available indefinitely. If you do not wish to consent to the recording, please do not join the event or contact us to discuss your concerns.