We will look at Dante Alighieri's portrayal of divine light (optical and spiritual) and the legacy of his Paradiso. This involves the direct impact of his extraordinary vision, and also the general diffusion of his literary portrayal of the extra-terrestrial realm of spiritual light. We will see Dante and the painters mutually striving to meet one of the greatest of all visual challenges. That challenge was how to describe extremities of divine light that were beyond the scope of our earth-bound sense of sight. The artists include Giotto, Piero della Francesca, Michelangelo, Raphael, Titian and the Baroque painters of luminous domes and vaults.
Martin Kemp is an Emeritus Professor in the History of Art at Trinity College, Oxford University. He was trained in Natural Sciences and Art History at Cambridge University and the Courtauld Institute, London. His 30+ books include: The Science of Art, Optical Themes in Western Art from Brunelleschi to Seurat (Yale), and The Human Animal in Western Art and Science (Chicago). He has published and broadcast extensively on Leonardo da Vinci, including the prize-winning Leonardo da Vinci, The Marvellous Works of Nature and Man and Leonardo (both Oxford). His Christ to Coke, How Image Becomes Icon (Oxford) looks at 11 representatives of types of icons across a wide range of public imagery. He wrote regularly for Nature, the essays for which have been published as Visualizations and developed in Seen and Unseen (both Oxford) in which his concept of "structural intuitions" is explored. Recent books include: Art in History (Profile Books), Mona Lisa with Giuseppe Pallanti (Oxford), Living with Leonardo (Thames and Hudson). In 2019 he published five books on Leonardo including a co-authored book on Leonardo's Salvator Mundi and an edition of the Codex Leicester with Domenico Laurenza. He has been a Trustee of the National Galleries of Scotland, The Victoria and Albert Museum and the British Museum. He has curated and co-curated a series of exhibitions on Leonardo and other themes, at the Hayward Gallery in London, the Victoria and Albert Museum, and the Barbican Art Gallery London.
He now devotes its time to speaking, writing and broadcasting.
If you wish to buy the book "Visions of Heaven: Dante and the Art of Divine Light Painting", please click HERE
If you wish to attend this event, please register by clicking the "book now" button. You will be redirected to our Zoom registration page. After registering, you will receive a confirmation email containing information about joining the webinar. 
PLEASE NOTE: we are not making any charge for the participation in this event. But we are always grateful for donations, however small, to enable us to maintain our programme of events and to support other cultural initiatives.  If you would like to offer a donation, please use the related button on the right or arrange a bank transfer to:
The British Italian Society
Sort code:  20-36-88
Account No:  30197866
Please quote: donation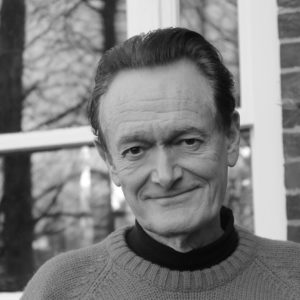 Professor Martin Kemp
Credits: Marie Boyle