Chaucer's life was eventful – not only historically (after all, he was born into the aftermath of the Hundred Years' War and lived through the Black Death) but also geographically. This giant of English writing enjoyed many international sojourns, and one part of Europe influenced his work like no other: Italy. Tracing Chaucer's journeys and his links to destinations such as Florence, Certaldo, Arqua, Pavia, and Milan, Richard Owen introduces us to the princes, knights, and authors in whose circles Chaucer mixed, and he pinpoints how Chaucer's Italian influences became manifest in his Canterbury Tales. Owen's illuminating new account leaves no doubt that, without the influence of Italian luminaries such as Francesco Petrarch and Giovanni Boccaccio, the English canon 'fathered' by Chaucer would never have existed as we know it.
Richard Owen observed the international scene for thirty years as a foreign correspondent in Moscow, Brussels, Jerusalem and Rome for The Times of London. His publications include Crisis in the Kremlin, Soviet Succession and the Rise of Gorbachov; Letters from Moscow; The Times Guide to the Single European Market; The Times Guide to World Organisations; and three volumes in the Armchair Traveller series, Lady Chatterley's Villa (issued in paperback in 2020 as DH Lawrence in Italy), Hemingway in Italy (published in Italian in 2017 as Hemingway e l'Italia), and Chaucer's Italy, issued in 2022. He joined the BBC in 1973, working in the Overseas Service and subsequently in BBC Television current affairs before joining The Times in 1980 as an editorial leader writer.
A DRINKS RECEPTION WILL FOLLOW THE TALK
PLEASE NOTE: bookings close the day before the event but you can still contact us. If space is still available wew will be happy to accomondate you.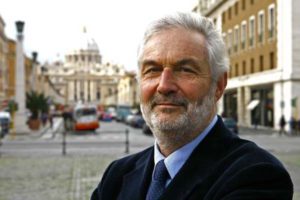 Richard Owen
DISCLAIMER:
By participating in a BIS webinar or live event you automatically agree to authorise photo and/or recording of audio and visual content during the event and consent to subsequent use of the images, recordings in the public domain. The recording may include questions, comments and poll responses provided by you during the event in addition to your name, voice, image or likeness. The recording as well as images will be made available after the conclusion of the live event as part of the BIS webinar archives, and will remain available indefinitely. If you do not wish to consent to the recording or photo shooting, please do not join the live event or contact us to discuss your concerns.