Melanie Hughes' book War Changes Everything, based on a family archive, is the true story of two remarkable women.
Through their eyes we see the vibrant, often polarised Italian community in London in those turbulent times and its varied and profound impact on the world of ideas and political thought. The two bitterly opposed groups – Fascists, on the one hand, and diverse left-wing factions on the other – were very active in those years, holding meetings and rallies, publishing articles, newspapers and books, raising awareness of the struggle at home and abroad. Some even plotted assassination attempts.
As the 1930s drew to a close, the prospect of war became a terrible reality and the peace-loving majority were caught between two conflicting ideologies, two countries and their cultures. They found their status altered from valued members of society to "enemy aliens" – suddenly they were pariahs in the place where they had lived and worked for generations; they were attacked and vilified by those they had once called friends.
By contrasting the history with the particular – national events with personal recollection – Nadia and Melanie paint a vivid picture of these tumultuous years and those who lived through them.
Melanie Hughes was educated at the Lycee International de Londres, and trained at the Central School of Speech & Drama. She went on to act in theatre, television and films. She began writing for Ken Russell in the TV series Lady Chatterley and worked on further projects for him, the BBC, London Films and Union Pictures. Her first book was Mrs Fisher's Tulip. Her most recent books are War Changes Everything and its sequel Midnight Legacy.
*** Click here to purchase a Kindle or Paperback edition of War Changes Everything
Nadia Ostacchini was born in London of Italian parentage and graduated from University College London with a BA (Hons) degree in Italian before training at The Academy Drama School.  She has worked as a professional actress, voiceover artist and corporate presenter.  
Nadia's stage work has included several major national and international tours and she has featured in various corporate videos and commercials.  Nadia was the Narrator in Moving Dreams, an intergenerational heritage multimedia theatre project funded by Arts Council England in association with the ICA – The Fleet (Italian Community Association of Peterborough UK).
Nadia is the Artistic Director and Producer of Tricolore Theatre Company.  Un Bambino di Nome Porro, a bilingual English/Italian play for children premiered at The Pleasance Theatre in November 2019. Her forthcoming show will be about Joseph Grimaldi (1778 – 1837), the most popular English entertainer of the Regency era who transformed the role of clown into a star of pantomime.
www.tricolore.org.uk / nadia@tricolore.org.uk
If you wish to attend this event, please register by clicking the "book now" button. You will be redirected to our Zoom registration page. After registering, you will receive a confirmation email containing information about joining the webinar.
PLEASE NOTE: we are not making any formal charge for participation in this event. But we strongly encourage all those attending to consider making a donation (we suggest a minimum donation of £5 per event) to enable us to maintain our programme of events and to support our other cultural initiatives.
If you are able to make a donation, please use the relevant button on the right or arrange a bank transfer to: 
The British Italian Society
Sort code:  20-36-88
Account No:  30197866
Please quote: donation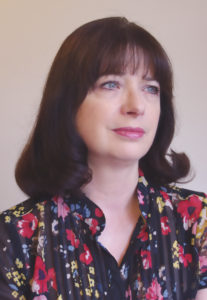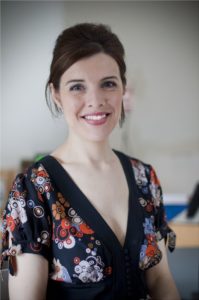 Melanie Hughes                                                        Nadia Ostacchini