There are many Italian women whose contribution towards shaping history will forever be remembered. In contemporary Italian society, some continue in the footsteps of their predecessors by doing great things and inspiring Italian girls to be better. From past to future, we will put the spotlight on 4 of them, that you may not know so well. Starting with Maria Montessori, a doctor, educator, and entrepreneur, who lived from 1870 to 1952. She was one of the first women to graduate in Medicine in Italy and created the philosophy behind the renowned Montessori school system. Equally exemplary is the life of Rita Levi Montalcini, who died ten years ago at 103, one of Italy's top neurologists, even though her family had been forced to flee Italy when Germany invaded. In 1986 she won the Nobel Prize. Among contemporary Italian heroines, Samantha Cristoforetti, born in Milan in 1977, is the first Italian woman astronaut. In 2014 she spent 200 days in space and she is currently in training for a new mission, which is scheduled for 2022. Even younger, Chiara Ferragni, 35, is a famous blogger, fashion influencer, model and businesswoman. Her successful story has been the first case study that Harvard has done on a blogger.
Chiara Pasqualetti Johnson is an Italian journalist who writes about travel, art, and lifestyle for several magazines (Dove, Bell'Italia, Arte, Antiquariato, Vogue). She is an art history graduate. She has edited books and modern art history series for Electa and Rizzoli. In 2018 she published The Most Influential Women of Our Time (White Star Editions), a best-selling volume dedicated to the most influential female figures of the 20th Century, which has been translated into 12 languages. Her last book was Coco Chanel. Revolutionary Woman. In 2021 she was listed among the 100 Wonder Women of the year by Forbes Italia, a compilation of women who have shown outstanding leadership and creativity. In autumn 2022 she will publish her new book, Together, dedicated to the 50 most influential contemporary women in the world. She writes and works in Milan.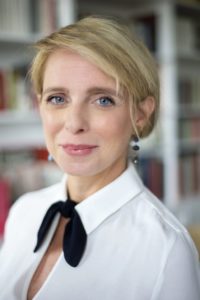 BOOKING INFO: By clicking the Book Now button you will be redirected to the Zoom platform. After booking, you will receive a confirmation email containing information and a link to join the webinar. Please, be sure not to miss or loose this email or you may not access the webinar. This also contains links to add a reminder to Calendar, Google calendar and Yahoo calendar. If you use one of these applications, I suggest you adding the reminder to not miss the link to the event.
DISCLAIMER: By participating in a BIS webinar or live event you automatically agree to authorise recording of audio and visual content during the event and consent to subsequent use of the recording in the public domain. This recording may include questions, comments and poll responses provided by you during the event in addition to your name, voice, image or likeness. This recording will be made available after the conclusion of the live event as part of the BIS webinar archives, and will remain available indefinitely. If you do not wish to consent to the recording, please do not join the event or contact us to discuss your concerns.