"Riva in the Movie" is the title of a short film, which was shown this year at the Venice Film Festival and which celebrates the indissoluble link between the Riva brand and the seventh art.
The film follows Pierfrancesco Favino, one of the most talented and internationally appreciated Italian actors, while he navigates his way, aboard an iconic Acquariva, through Venice's famed locations in a dream-like journey. The co-star of the short film is Riva itself and its relationship with the cinema of every era. Riva boats, in fact, have been on screens around the world for more than seventy years.Michele Mariani will guide us through the creative process and the motivating force that inspired this project. The film is not just a celebration of the iconic brand, part of the Ferretti group, but a tribute to cinema in the city of cinema, a hymn to its marvellous imaginative power, to imagination and talent, an invitation to start again, to turn the spotlight back on, and to believe in dreams.
Michele Mariani is Executive Creative Director at Armando Testa Group, a member of the Board and responsible for a Luxury Unit. Michele has more than 20 years experience in the creative industries at international agencies such as FCB and J. Walter Thompson, as well as Armando Testa.  He immersed himself in the history of art while studying in the renaissance city of Urbino, developed his knowledge of advertising and design in Milan, studied cinema at the New York University Tisch School of the Arts, and cultivated a passion for graphic synthesis at the Armando Testa school in Turin.
In his professional capacity, Michele has been awarded projects by prestigious brands, such as Rolex, Heineken, Kodak, Campari, Pirelli, Barilla, Esselunga, FCA, Chiquita, Salvatore Ferragamo, Pomellato, Lavazza, Giorgio Armani and Riva.
Raffaele Reinerio is a Client Management Executive who has been working for more than 20 years at Armando Testa Group. He started in the London office, spent two years in Bologna, where he became the link between Max Information, an agency part of the Group, and the mother company, before moving in 2015 to Los Angeles, where he participated in the opening and setting up of the American office. In his professional career he's been very lucky to work with great clients such as Lavazza, Fiat, Alfa Romeo, Jeep, Lines, P&G, Angelini Pharma, Poltronesofà, Baci Perugina, Montenegro, De Longhi and Riva.
The recorded talk, and the film, will be in Italian with English sub-titles. 
If you wish to attend this event, please register by clicking the "book now" button. You will be redirected to our Zoom registration page. After registering, you will receive a confirmation email containing information about joining the webinar.
PLEASE NOTE: we are not making any formal charge for participation in this event. But we strongly encourage all those attending to consider making a donation (we suggest a minimum donation of £5 per event) to enable us to maintain our programme of events and to support our other cultural initiatives.
If you are able to make a donation, please use the relevant button on the right or arrange a bank transfer to: 
The British Italian Society
Sort code:  20-36-88
Account No:  30197866
Please quote: donation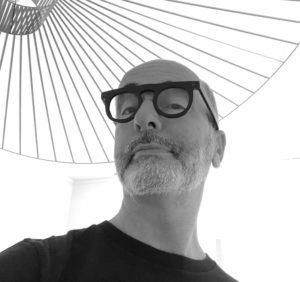 In photo: Michele Mariani