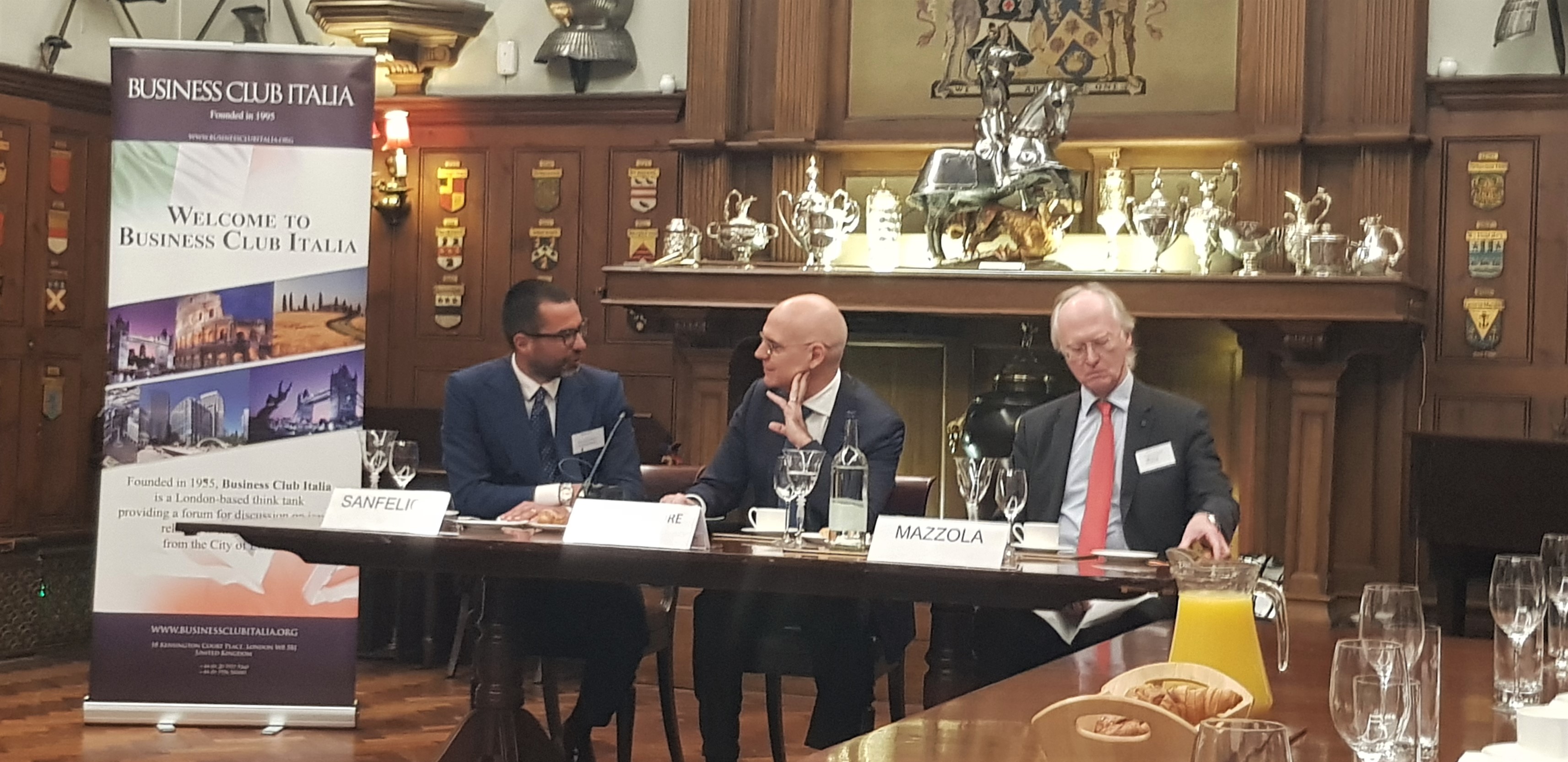 BUSINESS CLUB ITALIA
Breakfast with Benita Siobhan, Liberal Democrat candidate for Mayor of London
Friday 6 December 2019 at 08.15 for 08.30 at the Armourers' Hall, 81 Coleman Street, London EC2R 5BJ
Dear Members of sister clubs of Business Club Italia,
As London is extremely important to all of us, whether we work or live here, we have invited another special speaker to address us, Benita Siobhan, the Liberal Democrat candidate for the 2020 London mayoral elections. She will speak about her policy for London and for Brexit.
In 2012 Benita stood as an independent candidate in the 2012 Mayor of London election where she came fifth with 3.8% of the vote. In 2016 she joined the Liberal Democrats, shortly after the 2016 European Union referendum. In the 2020 mayoral elections the Liberal Democrats stand a good chance of winning a majority of the votes.
The breakfast will be held at the Armourers' Hall. 81 Coleman Street, London EC2R 5BJ from 8.30am, and will end promptly at 10.00am (registration from 8.00am).
The cost of attendance for members of sister clubs is £20.00, with payment to be made prior to the event either by bank transfer, credit card or cheque (please see details below).
For any further information please contact Sidney Celia Ross, Director General.  Chatham House rules will apply for this event, which will be conducted in English.
We look forward to seeing you on the 6th of December.
 Cordiali saluti
Giovanni Sanfelice di Monteforte
Presidente
PAGAMENTI / Payment
Bonifico / Bank transfer:
Account 30321082 a nome del Business Club Italia
Santander UK plc, sort code 09 01 54
IBAN GB83 ABBY 09015430321082;  BIC/SWIFT ABBYGB2LXXX
Carta di credito / credit card
telefonando a Sidney Celia Ross +44 (0)7956 581081
Assegno / Cheque:
Intestato a / made out to: Business Club Italia, 18 Kensington Court Place, London W8 5BJ
Fondato nel 1995
tel. + 44 20 7937 5360                              m   + 44 (0)7956 581081