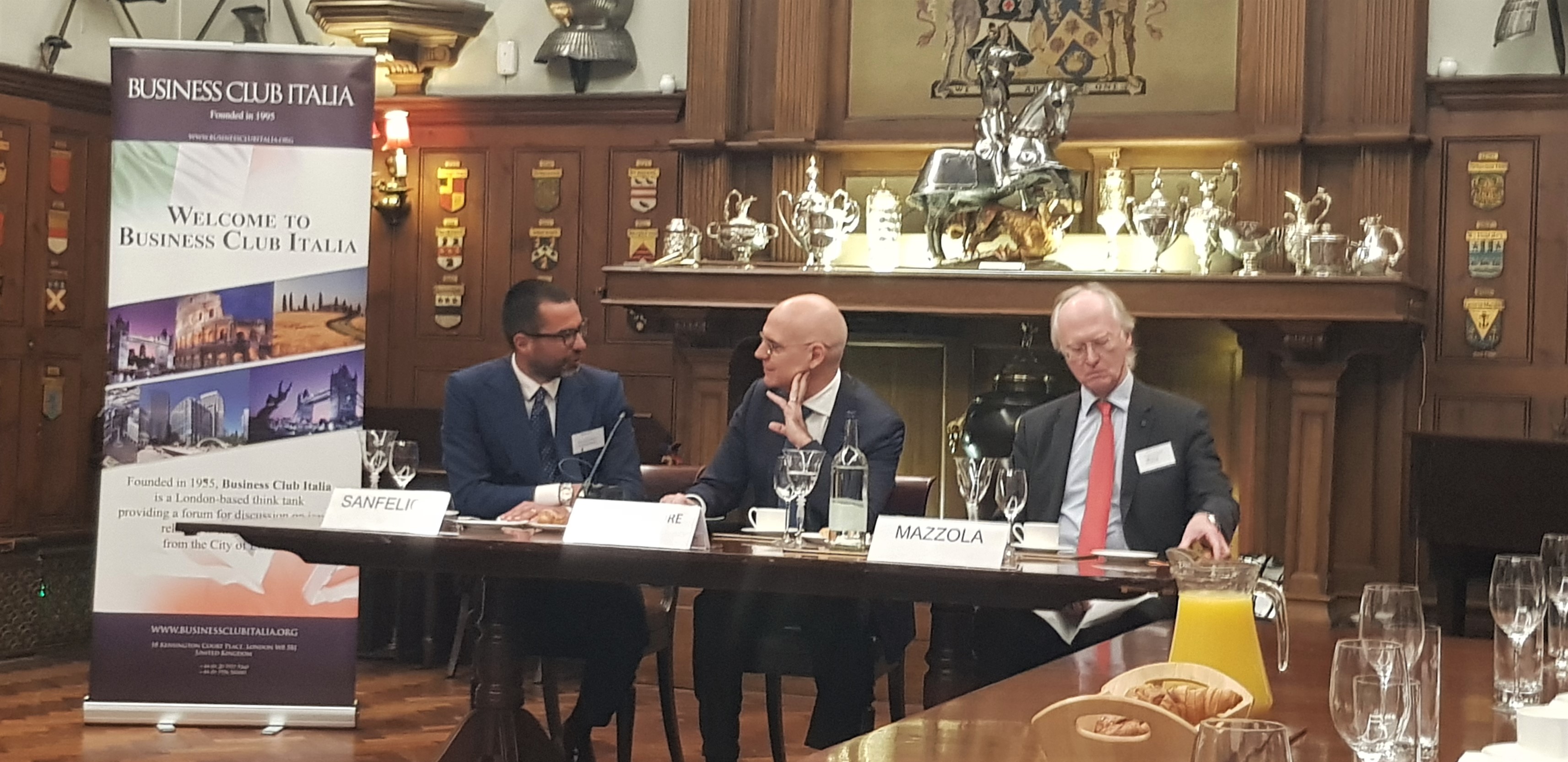 BUSINESS CLUB ITALIA
Breakfast con Marcello Foa, Presidente – RAI
Giovedì 4 aprile 2019 alle ore 08.15 per le 08.30
il 4 aprile avremo l'onore di ospitare il Presidente della RAI, Marcello Foa, il quale ci parlera del "ruolo dell'informazione e l'influenza sui mercati".
L'incontro avrà luogo presso il l'Armourers Hall. 81 Coleman Street, London EC2R 5BJ e inizierà alle ore 8.30 per finire entro le 10.00.
Per i soci dei Club gemellati il costo è di £ 20 e di £ 25 per gli Ospiti da effettuare prima dell'incontro tramite le solite modalità (vedi sotto).
NB:   Italian-speaking members of the British-Italian Society are very welcome to attend. They qualify for the discounted price of £20.
Con l'occasione vi comunico anche le date dei prossimi eventi (seguiranno ulteriori dettagli):
16 Maggio – Federico Ghizzoni e Tommaso Migliore (il mondo delle start up nel fintech)
22 Maggio -  Giordano Zinzani,  Enologo, Presidente Consorzio Vini di Romagna
11 Giugno - Shaun Bailey (candidato sindaco di Londra per i conservatori)
Per ogni informazione in merito fatte riferimento direttamente a Sidney Celia Ross, Direttore Generale
Vi aspettiamo numerosi.
Vi ringrazio per l'attenzione e vi invio cordiali saluti
Giovanni Sanfelice di Monteforte, Presidente
PAGAMENTI
Bonifico:  Account 30321082 a nome del Business Club Italia
Santander UK plc, sort code 09 01 54
IBAN GB83 ABBY 09015430321082;  BIC/SWIFT ABBYGB2LXXX
Carta di Credito
telefonando a Sidney Celia Ross +44 (0)7956 581081
Assegno:
Intestato a Business Club Italia, 18 Kensington Court Place, London W8 5BJ
Fondato nel 1995
tel. + 44 20 7937 5360                              m   + 44 (0)7956 581081