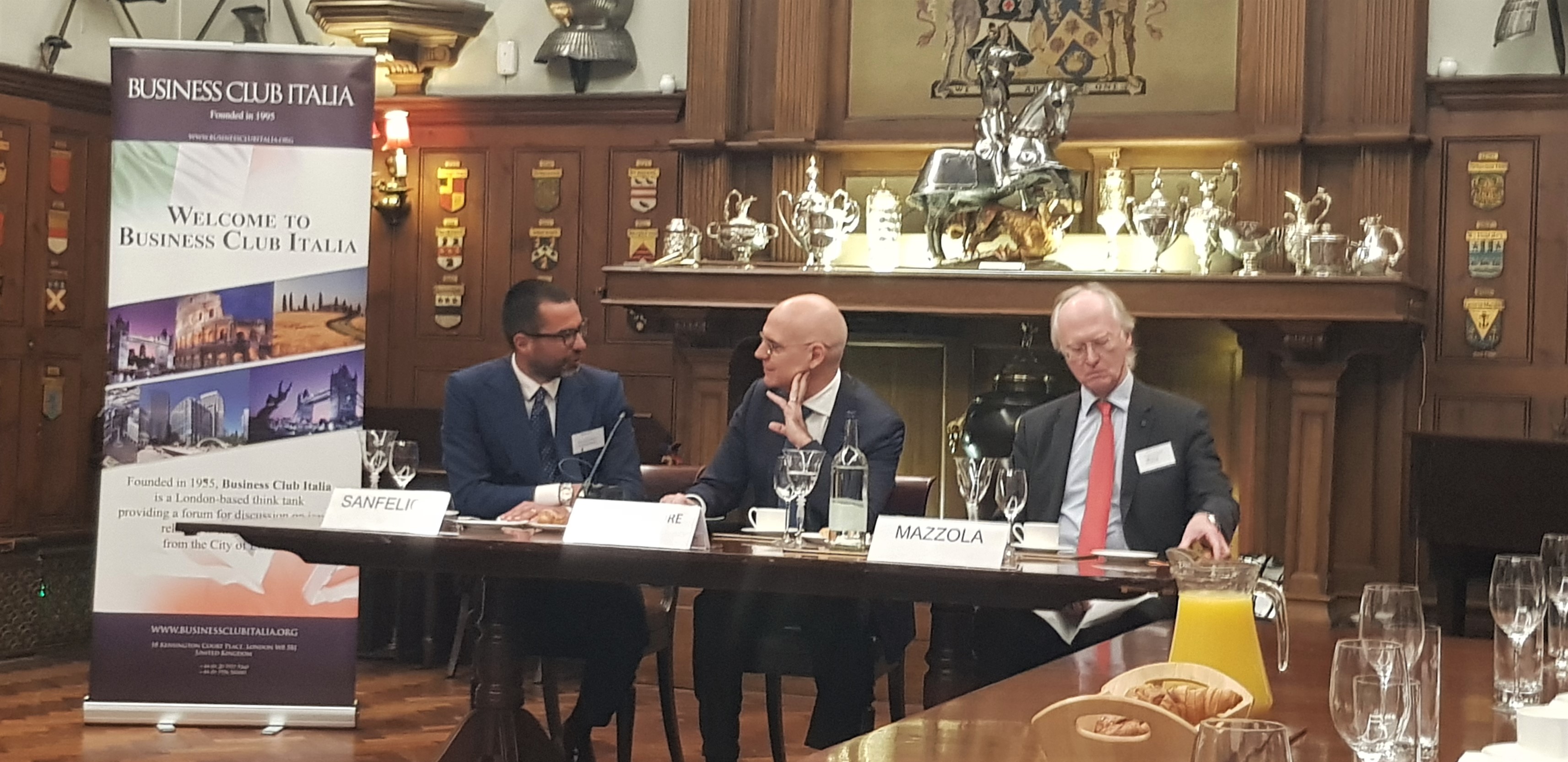 BUSINESS CLUB ITALIA
Breakfast con  Stefano Aversa, Alix Partners, e Tommaso Ebhardt, Autore di Sergio Marchionne - Sperling & Kupfer
The automotive disruption: la rivoluzione tecnologica e il futuro dell'industria dell'auto
venerdì 22 novembre 2019 presso Armourers Hall, 81 Coleman Street, London EC2R 5BJ  alle ore 08.15 per le 08.30 
Carissimi Soci,
il 22 novembre l'onore di avere con noi due ospiti d'eccezione. Tommaso Ebhardt, Bureau Chief di Bloomberg News a Milano, e Stefano Aversa, Chair of EMEA and Vice-Chair globally di Alix Partners. I due ospiti, che con l'occasione presenteranno anche il libro di Tommaso Ebhardt su Sergio Marchionne, biografia inedita su chi è stato Sergio Marchionne, leader visionario e divisivo, e che cosa resta della sua eredità, dibatteranno sul futuro dell'industria dell'auto. Stefano Aversa, uno dei più importanti italiani nella City è un esperto a livello mondiale dell'industria automotive ed ha fondato 16 anni fa in Europa AlixPartners il colosso della consulenza aziendale specializzato nel supportare le aziende nei loro processi di trasformazione.
L'incontro avrà luogo presso il l'Armourers Hall, 81 Coleman Street, London EC2R 5BJ e inizierà alle ore 8.30 per finire entro le 10.00.
Per i soci dei Club gemellati il costo è di £ 20 e di £ 25 per gli Ospiti da effettuare prima dell'incontro tramite le solite modalità (vedi sotto).
NB:   Italian-speaking members of the British-Italian Society are very welcome to attend. They qualify for the discounted price of £20.
Per ogni informazione in merito fatte riferimento direttamente a Sidney Celia Ross, Direttore Generale.
Vi aspettiamo numerosi.
 Cordiali saluti
Giovanni Sanfelice di Monteforte
Presidente
Prossimo appuntamento:   6 dicembre 2019– Benita Siobhan, candidata a sindaco di Londra per il partito Lib-Dem.
PAGAMENTI
Bonifico:
Account 30321082 a nome del Business Club Italia
Santander UK plc, sort code 09 01 54
IBAN GB83 ABBY 09015430321082;  BIC/SWIFT ABBYGB2LXXX
Carta di credito
telefonando a Sidney Celia Ross +44 (0)7956 581081
Assegno:
Intestato a Business Club Italia, 18 Kensington Court Place, London W8 5BJ
Fondato nel 1995
tel. + 44 20 7937 5360                              m   + 44 (0)7956 581081