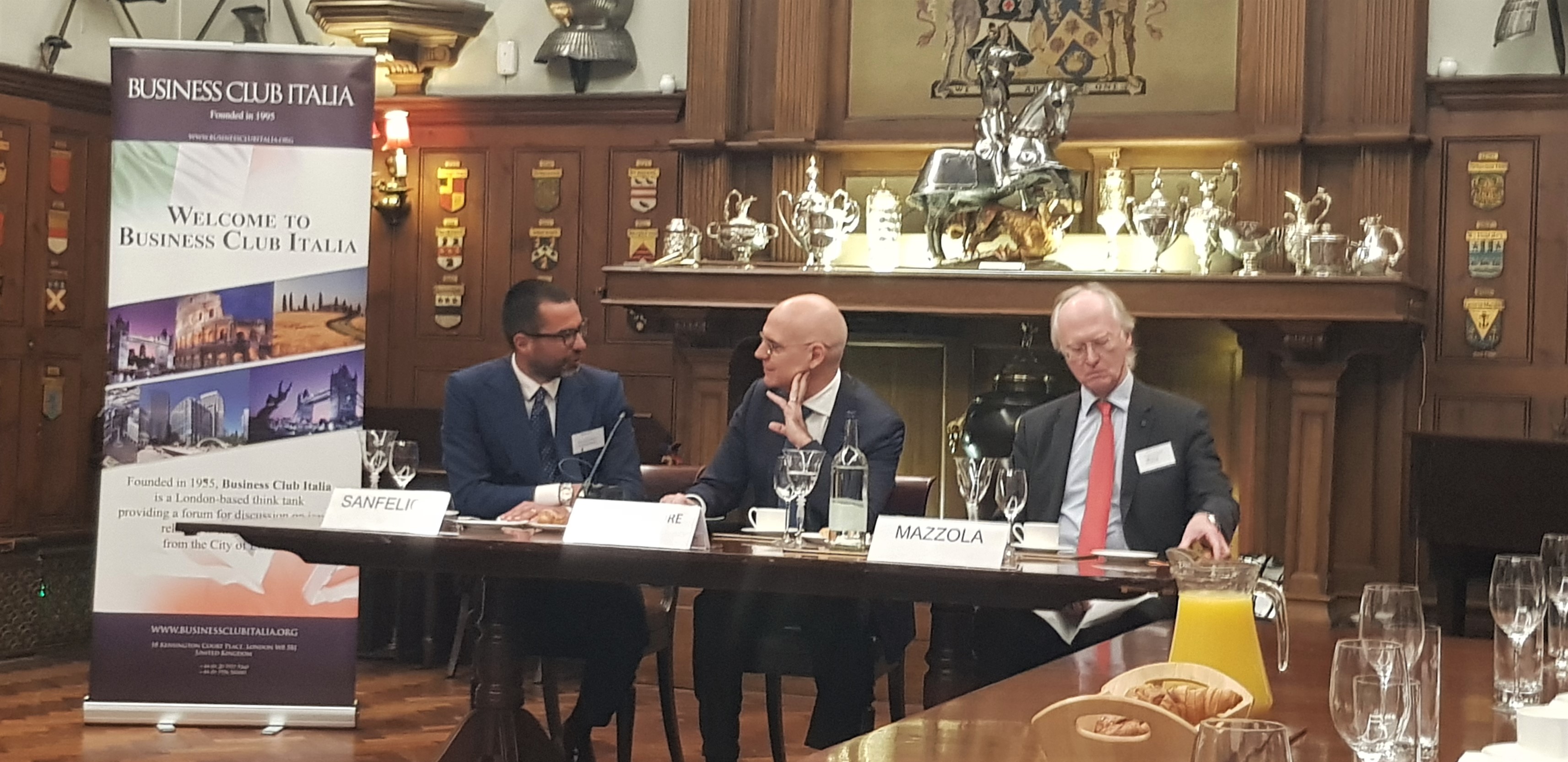 BUSINESS CLUB ITALIA
Breakfast con  Marco Bucci, Il Sindaco di Genova,  3 dicembre 2018 alle ore 08.15 per le 08.30 
Carissimi Amici,
con grande piacere il 3 dicembre avremo l'onore di avere nostro ospite Marco Bucci, Sindaco di Genova.
L'incontro, che avrà luogo presso l'Armourers Hall, 81 Coleman Street, London EC2R 5BJ (metro: Moorgate)  inizierà alle ore 8.30 e si concluderà entro le ore 10.00; durante l'incontro sarà servito il breakfast.
Per i soci dei Club gemellati il costo è di £ 20 e di £ 25 per gli Ospiti da effettuare prima dell'incontro tramite le solite modalità (vedi sotto).
NB:   Italian-speaking members of the British-Italian Society are very welcome to attend. They qualify for the discounted price of £20.
Per ogni informazione in merito fatte riferimento direttamente al nostro Direttore Generale, Sidney Celia Ross.
Vi aspettiamo. 
Cordiali saluti 
Giovanni Sanfelice di Monteforte
Presidente
Bonifico:
Account 30321082 a nome del Business Club Italia
Santander UK plc, sort code 09 01 54
IBAN GB83 ABBY 09015430321082;  BIC/SWIFT ABBYGB2LXXX
 Carta di Credito:
Telefonando a Sidney Celia Ross 07956 581081
Assegno:
Intestato a Business Club Italia, 18 Kensington Court Place, London W8 5BJ
Fondato nel 1995
tel. + 44 20 7937 5360                              m   + 44 (0)7956 581081