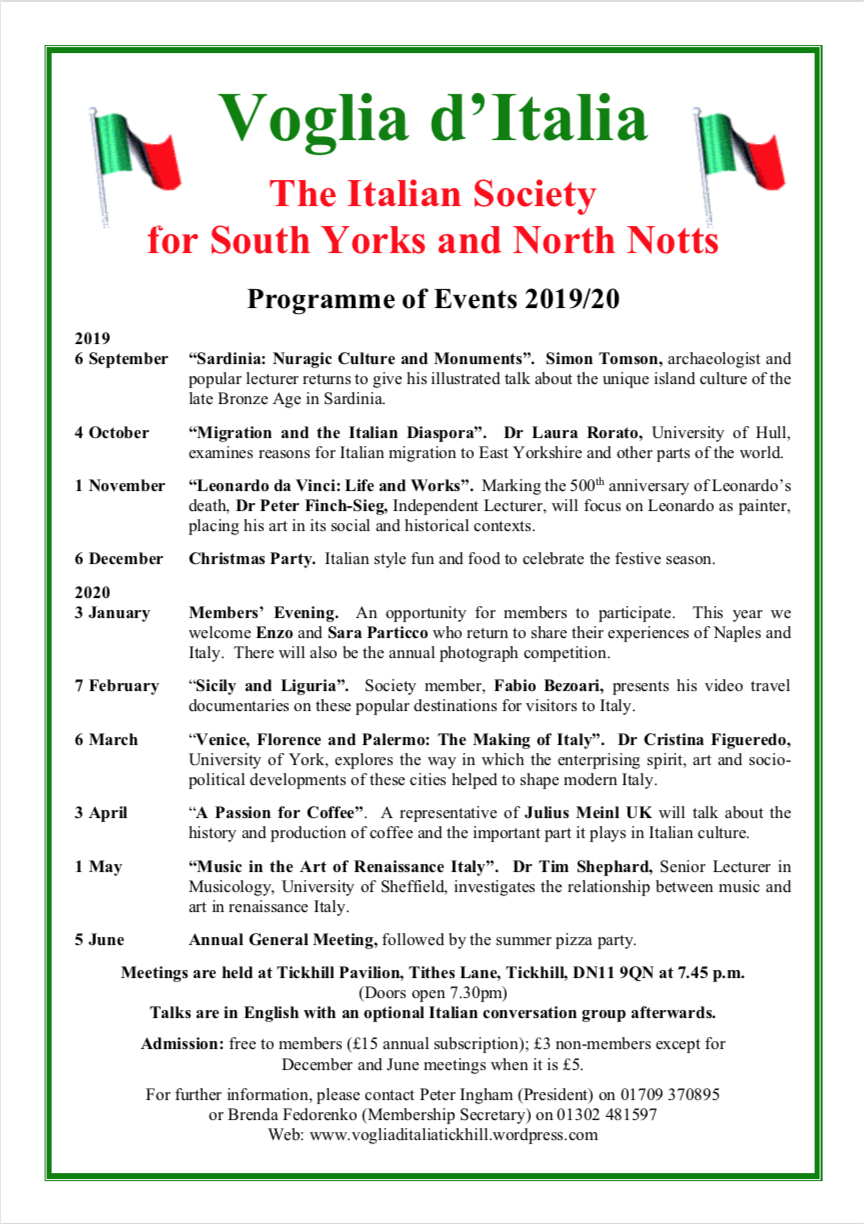 Voglia d'Italia is a society based in Tickhill, near Doncaster, that promotes and celebrates Italian culture.  Ten meetings are held per year, typically on the first Friday of each month, during which there is a guest speaker on some aspect of Italian culture.
The society was formed over ten years ago by a group of people interested in the Italian way of life.  It now consists of a varied mix of people such as native Italians, teachers of the Italian language, people who have holiday homes in Italy and many people who just enjoy visiting Italy.  The Italian language ability also varies greatly, from fluent speakers to people with only a few words. All are catered for at the meetings.
Everyone is welcomed, non-Italian speakers and Italian speakers alike!
More information: https://vogliaditaliatickhill.wordpress.com
To view the full programme of events: https://vogliaditaliatickhill.wordpress.com/2019-2020-programme/
For further information please contact Peter Ingham (President) on 1709 370895 or Brenda Fedorenko (Membership Secretary) on 01302 481597