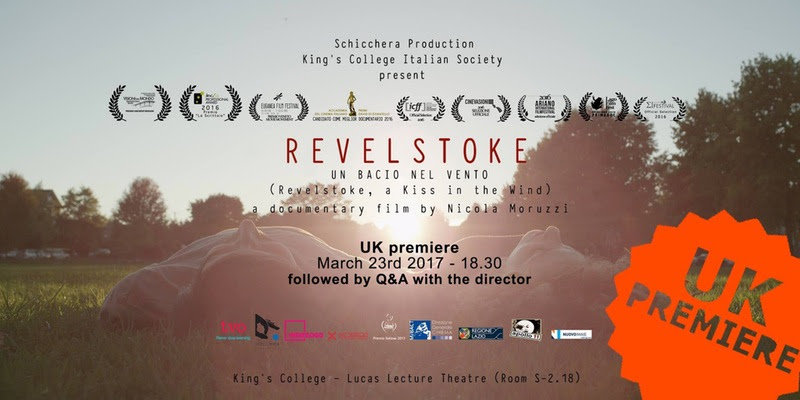 Film Screening: UK Premiere followed by Q&A with the Director
Join us on  Thursday 23 March 2017  at 6.30pm at the Strand Campus of King's College for a screening of the film Revelstoke, Un Bacio nel Vento, a film by Nicola Moruzzi. The theme of the film is a mysterious tragedy which took place in 1913, forever separating two young lovers. A century later their Italian descendants have travelled to Canada to bring their them back together. 
Entry free for registered members of the Society
Contact: hello@kclitalians.com
Thank you for your interest and participation.
The King's College London Italian Society Committee