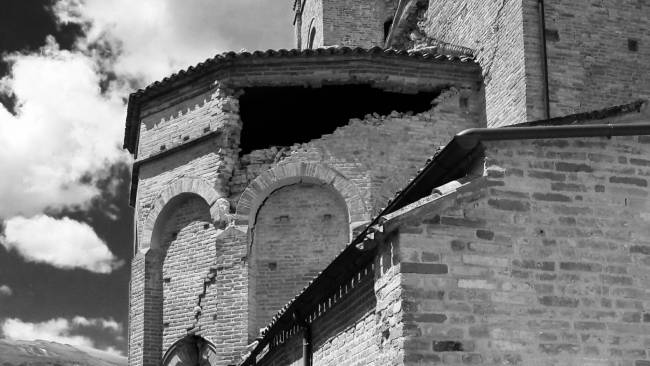 Living with Earthquakes
24 - 25 October 2017
Lecture Hall, West Court, Jesus College, Jesus Lane, Cambridge, CB5 8BL
The city of Amandola, in the Marche region of Italy, suffered a series of earthquakes in 2016.  They were of unusual length, and affected an extensive area, resulting in the loss of a significant amount of cultural heritage.
This conference, concentrating on a single town, brings together international experts ranging from the disciplines of engineering, earth sciences, sociology, architecture, history and the history of art, to address holistically an issue that is frequently only looked at with a narrow focus.  It will introduce a number of longer-term research and education programmes, to be based in the town of Amandola itself.
Italian participants in the conference include the Head of Civil Protection in Italy, the President of the Regional Government of the Marche and the Mayor of Amandola, as well as a range of relevant academic experts and senior officials from different regions and institutions.
The British-Italian Society has made a contribution towards the costs of this important initiative. For full details of the programme and of how to book places at the conference and dinner, please follow the link below:
https://www.jesus.cam.ac.uk/events/living-earthquakes-towards-model-amandola-and-marche-region