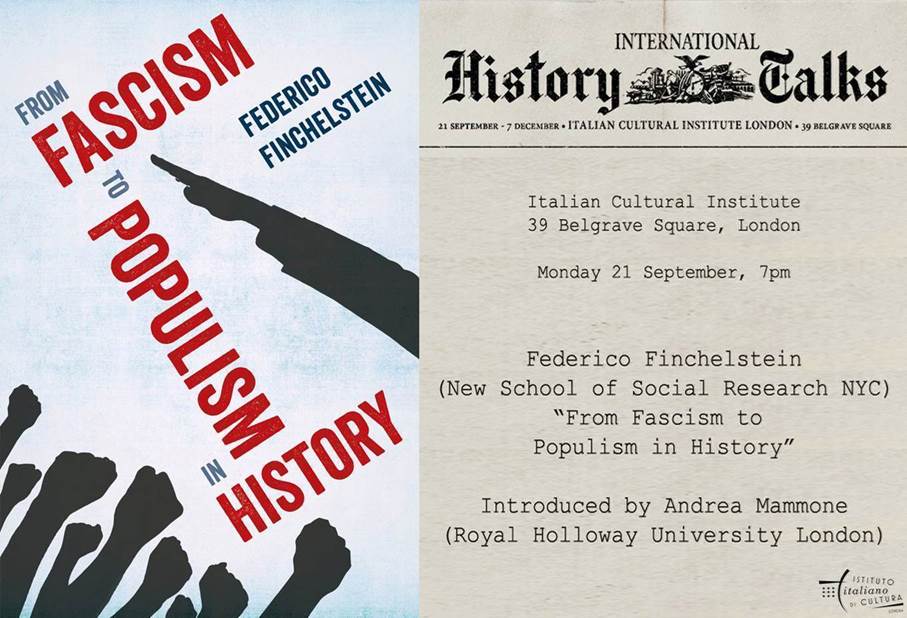 The autumn at the Italian Cultural Institute is dedicated to contemporary history: twelve talks on "The Pace of History, the Principle of Democracy", from 21 September, organised by Professor Andrea Mammone (Royal Holloway) and Professor Umberto Gentiloni (La Sapienza, Rome).
In a fast-moving world, these talks analyse the current state of western democracies, including the changing faces of politics, the relationships between citizens and institutions, the impact of new media, the rising inequalities, and how society and culture react to these challenges.
Giuseppe Veltri (University of Trento):

 

Is direct democracy possible?
John Foot (University of Bristol):

 

Welfare
David Forgacs (New York University):

 

Culture/Anti-Culture