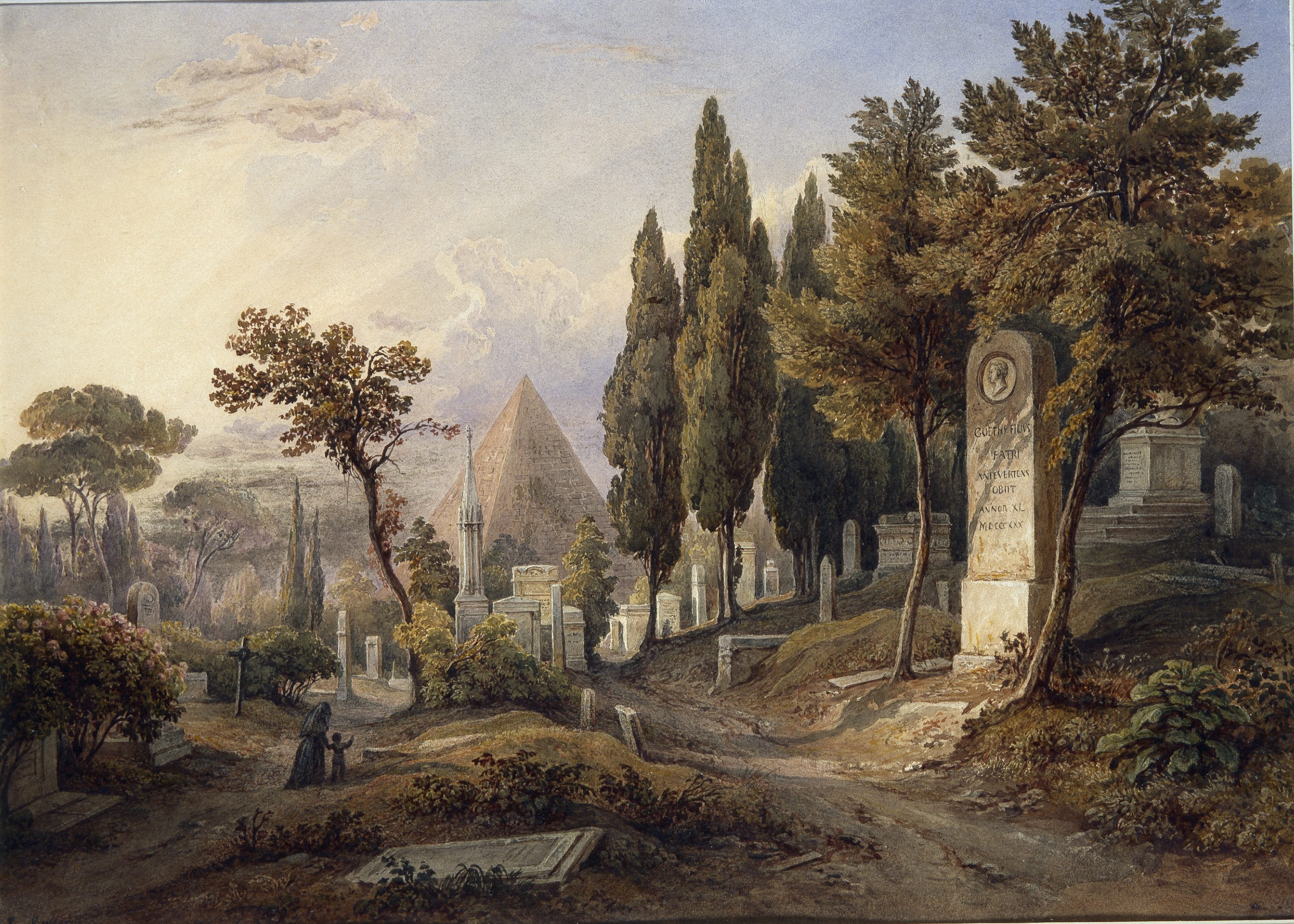 THIS EVENT IS POSTPONED UNTIL A LATER DATE
---------------------------------------------------------------------------------------------------------------------------
Illustration: Rudolf Müller, The Protestant Cemetery in Rome (Klassik Stiftung Weimar)
In 2016 the Protestant cemetery in Rome celebrated 300 years of continuous use by the city's foreign community. Many artists, Italian and foreign, have painted it either on commission from a bereaved family or as a subject for a veduta. These depictions, together with written sources, throw new light on the origins of the burial-ground and on vexed questions such as why Protestant funerals were held at night, and why the graves of John Keats and Percy Bysshe Shelley are located where they are.
Nicholas Stanley-Price is a member of the Cemetery's Advisory Committee and editor of its Friends' Newsletter. He curated the Cemetery's tercentenary exhibition held at the Casa di Goethe in Rome in 2016. Both the exhibition catalogue and his book "The Non-Catholic Cemetery in Rome - its History, its People and its Survival for 300 Years" are available in English, Italian and German editions.
 A GLASS OF WINE WILL BE SERVED AFTER THE TALK
PLEASE NOTE:
We may occasionally take photographs and audio/video footage at the Society's events. We may use these images/recordings for publicity in the Society's publications, on its website or in social media or other communications. If you have any concerns about this, please let the Events Secretary know.