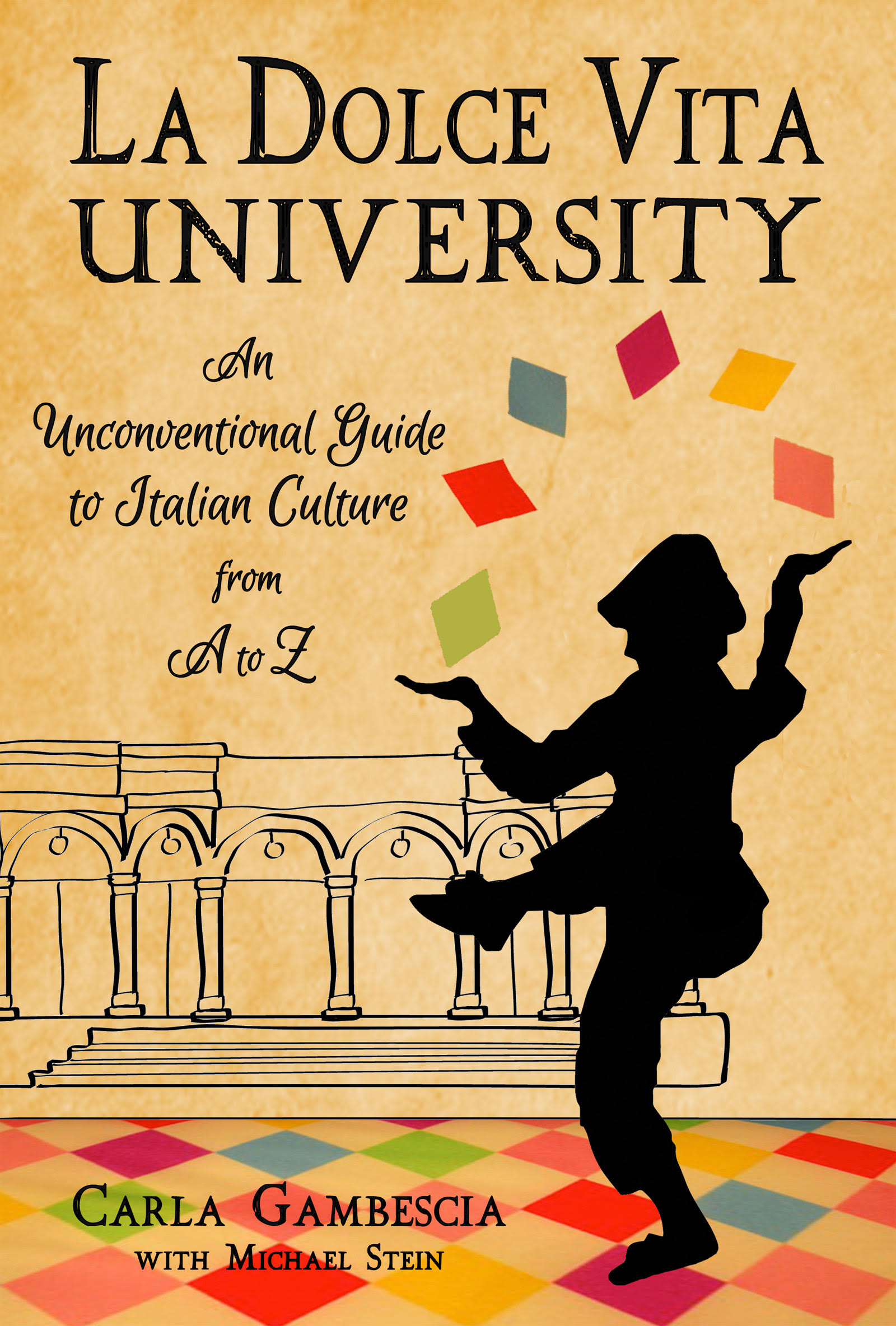 THIS EVENT HAS BEEN POSTPONED UNTIL A LATER DATE
A "Trivia Challenge" led by Carla Gambescia.
Test your knowledge of Italian food, wine, culture and discover surprising fun facts and intriguing insights about "The Boot!"
A unique and entertaining evening for anyone in amore with Italy and its rich cultural and culinary treasures.
Trivia Challenge winner will receive a bottle of Italian wine!
Carla Gambescia is the award-winning author of "La Dolce Vita University: An Unconventional Guide to Italian Culture from A – Z", a unique lifestyle compendium of all things Italian: food, wine, art, history, style, and more.
Carla's passion for Italy began early – grew up in the U.S.A with her mother's love of the Renaissance masters and her father's discourses on Italian geniuses of every calling. In recent years Carla has combined her passion as an Italophile with her skills as a career marketer and branding expert, acting as a consultant to and a collaborator with boutique tour operators. She conceived and co-lead the Giro del Gelato bicycle tour, winner of Outside Magazine's "Best Trip in Western Europe." In 2008 Carla founded Via Vanti! Restaurant & Gelateria, in Mount Kisco, New York, which won plaudits not just for its innovative Italian cuisine, extraordinary gelato (named "Best Gelato Shop in New York") but also, under Carla's direction, for its active program of culinary and cultural events. It is Carla's conviction that all of us, regardless of our inherited ethnicities, share an "inner Italian" – that part of our nature which is most expressive, festive, spontaneous and fun – just waiting to be unlocked.