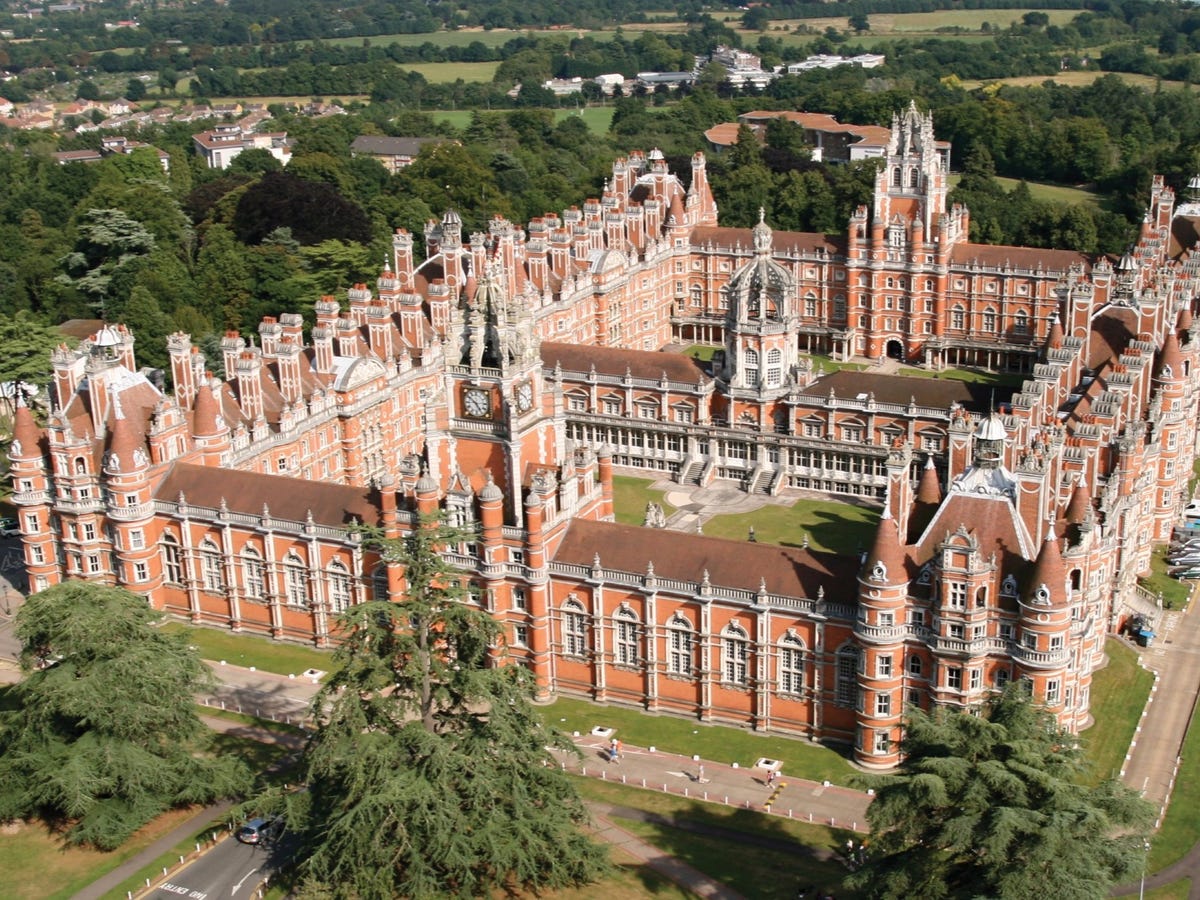 THIS EVENT IS POSTPONED UNTIL A LATER DATE
---------------------------------------
The British Italian Society has arranged an outing to the historic Founder's Building at Royal Holloway College, part of the University of London. The university is situated on the edge of Egham in Surrey, just outside the M25. There will be a maximum of 30 places, and preference will be given to members. Those attending will have to make their own way to the Founder's Building for a prompt 3.00pm start. Helpful travel suggestions will be sent out in due course to those attending, but travel will involve either a car journey (free parking on site) or a train journey to Egham, followed by a taxi journey to the university. To be on the safe side, you should allow a couple of hours from Waterloo for the full journey.
Royal Holloway is the result of a merger between two colleges – Bedford College and Royal Holloway College. Though considerably older in foundation, each became part of the University of London in 1900 and merged to form the modern university in 1985. Both colleges were originally for women only, but Royal Holloway is now firmly mixed.
The "Founder" in Founder's Building is Thomas Holloway, the famous Victorian entrepreneur and pill manufacturer. The building is a stupendous example of Victorian architecture at its most flamboyant. We hope that walking will be at a minimum, but plan to visit the two quadrangles, the Chapel and, most significantly, the famous Picture Gallery. This contains an extraordinary display of Victorian paintings, British not Italian, but several of them have Italian themes or locations. There will be a short talk on the collection from its curator, Dr Laura MacCulloch, followed by a brief talk by Professor Giuliana Pieri of the Department of Languages, Literatures and Cultures. Languages have always been a Royal Holloway forte, and Giuliana has spoken to the BIS before. Finally, there will be an opportunity to view the pictures and to meet other members and Royal Holloway staff over a drink.
Please note: There will be a maximum of 30 places for this tour and preference will be given to members.