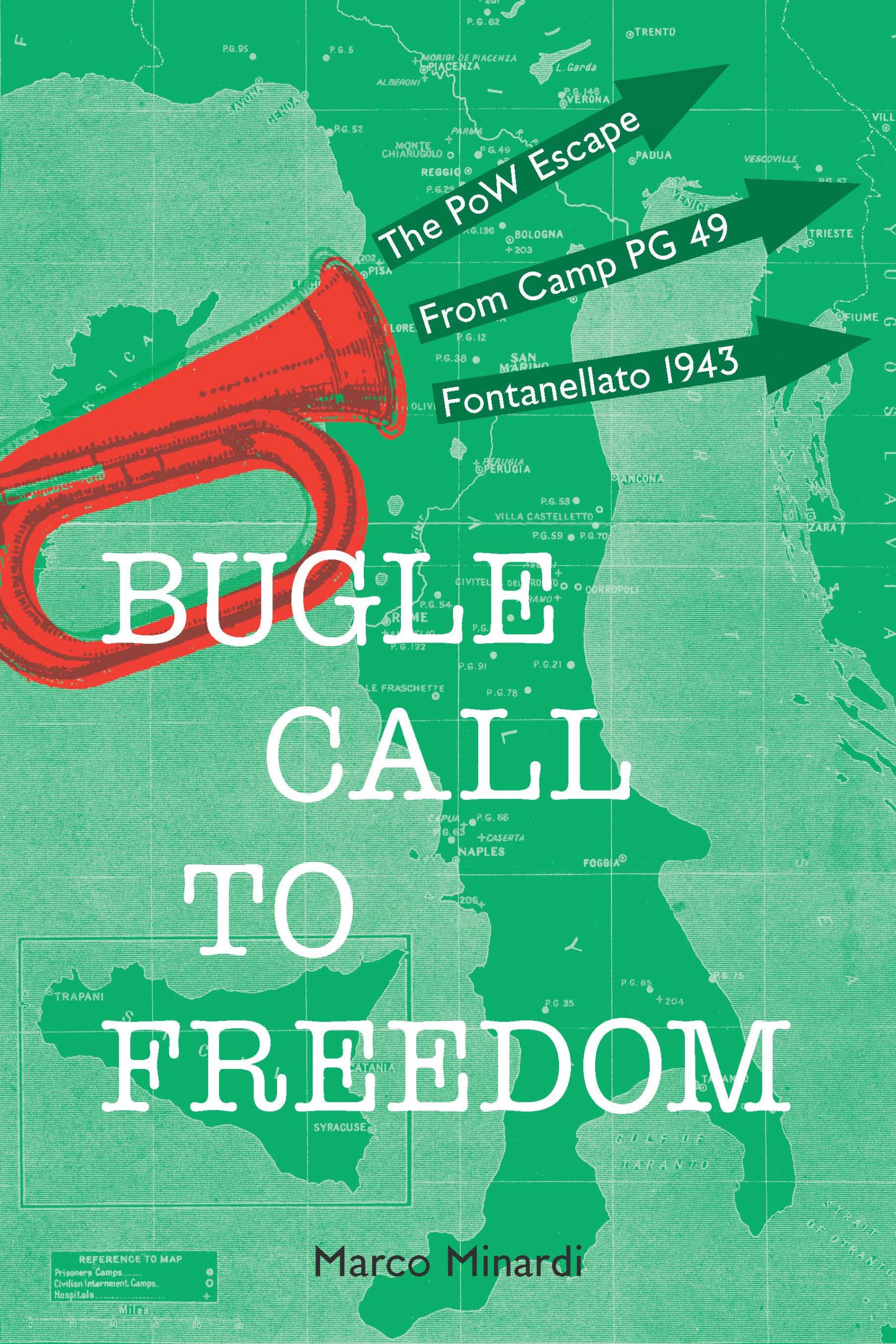 Bugle Call to Freedom is a revised version of Marco Minardi's L'Orizzonte del Campo. The book cites the memoirs of several of the prisoners, such as Eric Newby, author of Love and War in the Apennines, examines the testimony of local witnesses and Resistance activists, and explores the tragic consequences of the escape for some of the helpers. We were keen to make the book available to English readers as part of our mission to honour those brave Italians.
The book has been translated by our Administrator, John Simkins, himself the son of a Fontanellato prisoner. He has been greatly assisted in its production by two of our trustees, Christopher Woodhead (the grandson of Lt. Col. de Burgh, the Senior British Officer at the camp) and Julia MacKenzie, and by one of our Italian representatives, Rossella Ruggeri.
Marco and the book team will discuss the project during the Zoom. In the meantime, do watch a short video interview of Marco here.
Bugle Call to Freedom is priced at £10 and is available through bookshops. See details about the book here.
It can also be obtained through Amazon here.
See you on 1 October at 6pm! Please email info@msmtrust.org.uk if you have a question you would like to put during the Zoom.
TO JOIN THE WEBINAR REGISTER BY CLICKING HERE